Announcing The MYSTERY Weekend
Sponsored in part by: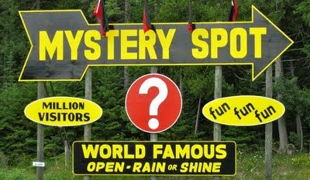 Back by popular demand is the infamous Mystery Weekend!!  We will be hosting a weekend tour to a super secret destination beginning at 8am on Saturday, September  28th to Sunday, September 29th.  Here's what the weekend will look like: we will start off at 8am at a location that will be announced (in San Diego) and begin our caravan tour through some of California's beautiful roads to a super secret destination, making fun and exciting pit stops along the way.  Although we will pick fun roads when we can, there will be some freeway driving so that we can fully maximize our experience. (Our weekends can cover over 200 and under 300 miles round trip.) Once we arrive at our destination, we will check in to our already secured place of lodging, freshen up, and hit the town.  We will head over to a nearby restaurant to dine together, and share experiences past and present.
After dinner, you are free to continue your evening as you choose~ alone or with your new Porsche friends.  On Sunday, you and any new (or old) Porsche friends can head out and enjoy the day together… Or head out and explore on your own!  See the sights and take a tour, get some shopping in, or continue to cruise around in your Porsche and simply find your way around town.  You are on your own on Sunday, and can make your way back home whenever you choose, or extend your stay if you're having too much fun to end the trip. 🙂
The cost of the Weekend is $495 per couple or $395 for a single driver. (Single drivers~ contact Victoria for registration instructions.) Price includes the tour, a one night hotel stay, lunch, dinner, and fun, fun, fun!  Because this event has been highly anticipated and sold out last time, it is sure to sell out (we have limited spaces available!) please register NOW by clicking on this link: msreg.com/mysteryweekend2019
Registration fee is non refundable due to hotel reservations booked in advanced and planning purposes.  Should you need to cancel, you can transfer your tickets to someone else who is willing to take your place.  We are requesting that all attendees act now and register, and you have until the weekend is full or August 1st, whichever comes first!  Questions?… email VictoriaVaron@gmail.com.