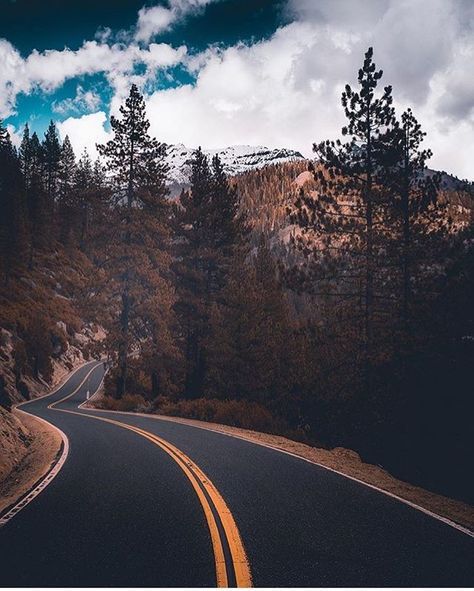 Sold Out
Looking for an unforgettable journey of a lifetime?  Our highly successful and popular Porsches and Parks Tour is back and we've made made some additions to satisfy and impress both our repeat and new adventurers!!  Join the Porsche Club of San Diego as we take a 9 day tour of the beautiful Golden State of California.  We will caravan through some of the most beautiful roads in the country as we explore some of the most beautiful locations, sights and amazing natural wonders of this part of the West Coast.  Act fast as this event sold out in days last time!
The tour will begin on Saturday, May 4, 2019.  We will tour per the schedule below to finish on Sunday, May 12, 2018.  Lodging for all 8 nights is included and as well as two hotel provided breakfasts, three dinners, two lunches and wine tasting in Paso Robles.  For food not included in the cost of admission, your tour guides will find breakfast, lunch, and dinner spots for the group for each day, and you can either opt to join in and pay your way, or find your own eateries based on your preference, and your budget. There will be plenty of hiking, sight seeing and shopping opportunities, and chances for you to explore on your own, or you can stay with the pack.
Here's how the week will flow:
Day 1/Saturday: Journey to Death Valley. (approx. 334 miles) We will meet at a North County SD Location TBD. Once everyone has arrived, we will be on our way to Death Valley, which is the site of many vistas including a gorgeous display of stars in the sky at night, and the lowest elevation in North America, at 282 feet (86 m) below sea level. We will have a dinner mixer together at our resort that evening.
Day 2/Sunday: Cruise to Mammoth Lakes. (approx. 192 miles)  We leave Death Valley then drive through scenic Highway 395 to Mammoth Lakes where we will spend the night in the area close to the Village at Mammoth, where you can walk to shops and delicious restaurants.
Day 3/Monday: Explore South Lake Tahoe. (approx. 137 miles) We will continue to travel on the gorgeous Highway 395 to South Lake Tahoe. We will arrive with plenty of time for you to enjoy this beautiful town, and explore the mountains, food, casinos and shops. We will spend the night at the in the heart of the city, walking distance to all the shops, restaurants and all that downtown South Lake Tahoe has to offer.
Day 4/Tuesday: Trek to Yosemite. (approx. 183 miles) We will travel down to Glorious Yosemite National Park. On the way we will stop at Pickle Patch Deli for a quick lunch, included in the cost of the tour. We will arrive with plenty of time for you to enjoy the day hiking and exploring the wonders of Nature. We will spend the night at the newest lodge just outside the park so that you have easy access to any portion of Yosemite you'd like to visit.
Day 5/Wednesday: Another Day in Yosemite. This day is open to meet your pleasure.  Climb Yosemite's iconic Half Dome, visit the iconic glacial Yosemite Valley, explore Yosemite Falls or check out the views at Glacier Point. After you've taken the day to explore, we will dine together at the lodge for your second included dinner.
Day 6/Thursday: Voyage to Carmel. (approx. 206 miles) We will leave Yosemite and head west towards the coast of Carmel.  We will have a quick lunch stop in Modesto along the way.  You'll arrive early enough to enjoy a tour through the 17 mile drive.  What a lovely place to see the sunset!  We will spend a night in a lovely cottage in Carmel.
Day 7/Friday: Onward to Cambria via Hwy1/Big Sur. (approx. 95 miles) We will drive one of the most breathtaking drives along the coast of Hwy 1 through Big Sur to Cambria.  Stop and grab lunch and take in some glorious views along the way if you choose.  Or, head straight to the Hearst Castle, just a few miles from Cambria to check out a Museum and National Park like no other.  We will stay the night in a coastal hotel in Cambria.
Day 8/Saturday: Tasting our way to Paso Robles. (approx. 32 miles) After breakfast at the hotel and a chance to walk the Moonstone Beach, we will leave Cambria and make our way to Paso Robles.  We will make 2 curated wine stops along the way and enjoy lunch together at one of the wineries.  Our wine tasting tour will end at the Mediterranean inspired refuge, Alegretto Vineyard Resort… voted #6 Resort in all of Northern California. We will have our final group dinner together this evening at a nearby winery.
Day 9/Sunday: Return to San Diego. Spend as much time in Paso Robles as you'd like and then either head home to San Diego at your leisure, or extend your stay if you want to prolong your holiday.
The cost of the Weekend is $2999 per couple or $2699 for a single driver. (Single drivers~ email Victoria to notify that you are a single driver and I will adjust your rate.) Price includes the 9 day tour, 8 nights of lodging, one hotel provided breakfast, two lunches, three nights of dinner, wine tasting, entrance to Yosemite and Heart Castle National Parks and an unforgettable experience!  We have limited space available!  Please register NOW by clicking on this link: msreg.com/goldenstate
$500 non-refundable deposit is due to secure your spot.  Balance of registration fee is due on or before 2/15/2019.  Registration fee is non refundable due to hotel reservations booked in advanced and planning purposes.  Should you need to cancel, you can transfer your tickets to someone else who is willing to take your place.  Questions?… email VictoriaVaron@gmail.com.

Sponsored by Porsche Carlsbad