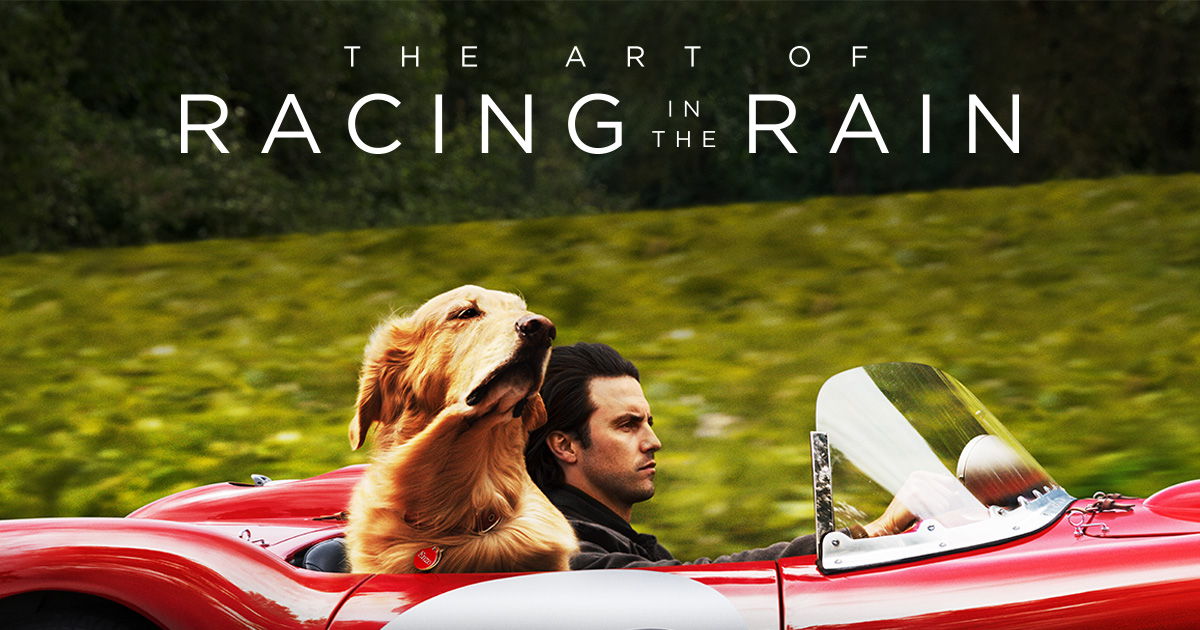 Join us for a night at the movies!  We are reserving a theater exclusively for the Porsche Club, San Diego, in the Regal Carlsbad 12 to view the movie, "The Art of Racing in the Rain."  Denny Swift is a Formula One race car driver who understands that the techniques needed on the racetrack can also be used to successfully navigate everyday life. Besides his career, Denny has three loves of his life — his beautiful wife, their young daughter and his best friend, which is a dog that wants to be reincarnated into a human. Watch the trailer and more at: https://www.youtube.com/watch?v=Dp2ufFO4QGg
Join us on Friday, August 16th at Regal Carlsbad 12, 2501 El Camino Real, Carlsbad, 92008.  You must purchase your ticket in advance through motorsportreg.com (just visit www.msreg.com/racingintherain), or by mailing in a check c/o Victoria Varon at the address below. The cost of your tickets includes a private theater filled with like minded Porsche enthusiasts and buying out the entire first row to ensure no one gets front row seats.  We will  be meeting at YardHouse next to the theater at 5:30pm for those who wish to mix and mingle, grab a bite to eat or a cocktail prior to the movie.
If you are not attending the mixer at YardHouse prior to the movie, please arrive at 6:15 pm at the Regal lobby near guest services to check in.  We will meet at the lobby of the Regal Carlsbad 12 to continue mingling with fellow members and grab any concessions you'd like.  This theater offers the standard concessions as well as pretty good hamburgers and fries and other dinner options. The Regal Carlsbad 12 sells beer and wine too.  The movie will start at approximately 7:00pm.
The cost of admission is $20 per person.  Your ticket for "The Art of Racing in the Rain" allows you to recline in a private theater with plush, oversized seating, enjoy any concessions you purchase separately, and be in the company of fun Porsche enthusiasts.
Your purchase is non refundable.  Should you wish to cancel, you can transfer your tickets to someone else by letting Genette McGowan know at gmcgowansd@gmail.com or Victoria Varon at victoriavaron@gmail.com.  We are requesting that all attendees register ASAP as this event is sure to sell out in a hurry.  Should you choose to mail in payment, please make checks payable to PCA SDR and send to:
Victoria Varon
5859 Ranch View Road
Oceanside, CA 92057
If you are mailing your payment (payable to PCA SDR), please email victoriavaron@gmail.com so we know to look out for it, and keep the theater count updated.
See you at the movies!
Genette and Victoria